Here are 9 Celebrities that don't have Time for Social Media Trolls
The year 2016 has seen a lot of back-to-back "clap back" episodes since
Olamide
and
Don Jazzy
's
banter at the Headies
.
It's safe to say that this 2016 has been a year where celebrities are learning to speak back when fans step out of line.
Recently OAP
Gbemi Olateru-Olagbegi
tweeted about how sometimes even celebrities can lose their cool and "snap". Click here if you missed it.
Here's a quick recap of how some of them have shut down such talk:
Wale is one person that is very Twitter friendly. He chats with fans and responds to people but he's also not one to shy away from shutting down insults – especially when it's about his talented friends, e.g Olamide.
How can we can't forget Wale's response to an American fan who insulted Olamide's sandals at Toolz and Tunde Demuren's wedding in January?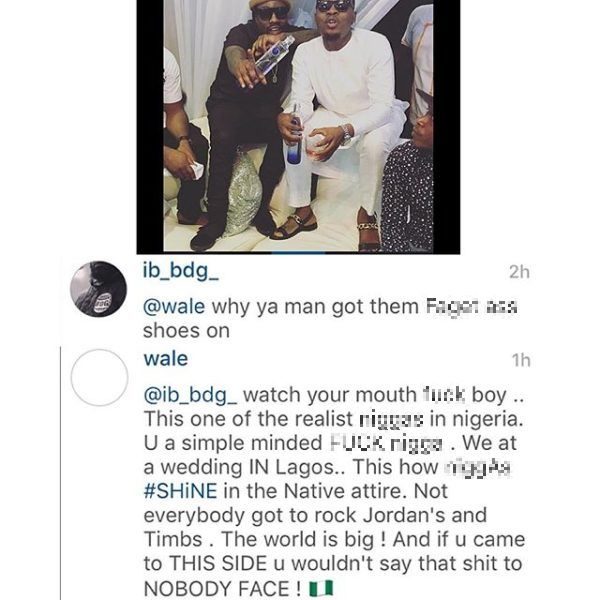 Next on the list is Nollywood Actress,
Toyin Aimakhu.
She has always been a very private person but recently her personal life was brought on social media and since then she has had to be defending herself to trolls.

There is no doubt that
Davido
is one of the biggest stars out of Africa but even the big stars have to deal with a certain amount of negativity and criticism. Davido is not one to shy away from answering when he can.

But that's not the only time Davido has had to defend himself
For Top Nollywood Actress
Kate Henshaw
, we didn't have to go too far down her timeline to see know that she takes no prisoners, let alone from a supposed "fan"! Someone tried insulting her for not having a verified twitter account, but trust Kate, she knew just what to say to him:
Burna Boy
is another artist that doesn't take insults lying down. Over time, he has had to call out friends, producers, fellow artists, fans- anyone who isn't in line with his ideas. See some of his come backs;
Dancehall act
Cynthia Morgan
aka Mandrina isn't on social media to play. Cynthia once made a lady change her Avatar after she replied her troll…
Wizkid
makes this list too! Wizkid is quick to defend his friends when twitter trolls try to start up beef.

Actress Halima Abubakar also had to recently harshly reply a fan who crossed the line.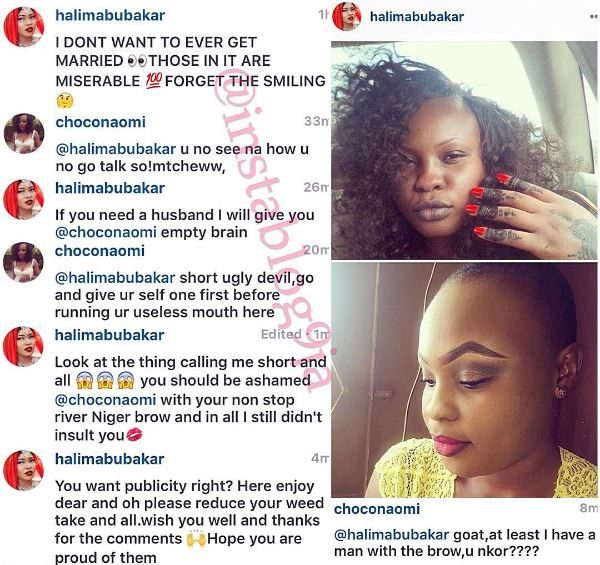 One thing that these celebrities have let us see is that they are human too. They get hurt by words and they have feelings as well so the next time you are on social media, and about to insult a celebrity, go the other route and be nice.
SOURCE: Bn
Photo Credit:
Twitter/Wizkid/ BurnaBoy/ Davido/Cynthia Morgan/ Kate Henshaw/ Instagram/Instablog9ja