Former Rivers State APC leader defects to PDP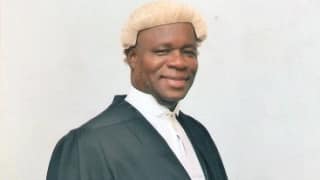 Former APC leader in Rivers State and one of the top leaders of the All Progressives Congres, Chief Emeh Glory Emeh, has defected to the Peoples Democratic Party. He had served the state in various capacities, including Senior Special Assistance on Media and Strategy, Commissioner for Commerce and Industry and also Commissioner for Transport and Aviation during the former Governor Peter Odili's administration.
For the past few months, Emeh has been under immense pressure from both his political mentors and associates to return to the PDP where political pundits believe the man generally described as a political engine room and strategist actually belongs.
The leadership of PDP in the state was said to have mounted enormous pressure on the Ikwerre-born chartered accountant, lawyer and politician to return to the fold described as his political home.

Before his "defection" to the PDP, the social media and some political platforms as well as some other political entities in the state were awash with the story of his resignation from the opposition APC in the state.

It was revealed that the highly regarded political tactician had from the beginning observed and complained about the leadership and organizational flaws within the state chapter of the APC.

Though it was not clear why the cerebral politician left the APC, many believe that the exit of the renowned political strategist and media guru would be a huge loss to the party as he is said to be endowed with enormous political experience and exposure, particularly in the area of propaganda warfare.

According to informed political observers in the state, his rejoining the party of his of origin can only add tremendous value to the receiving party.
In his response to the story about his defection to the PDP, the usually reserved Chief Emeh said did not consider his leaving the APC as defection or decampment, but rather he was only rejoining his political family.
He said: I really don't consider my return to PDP as a defection or decamping.
It is just a return to my political home base.