Ghanaian pastor: Says kiss can heal people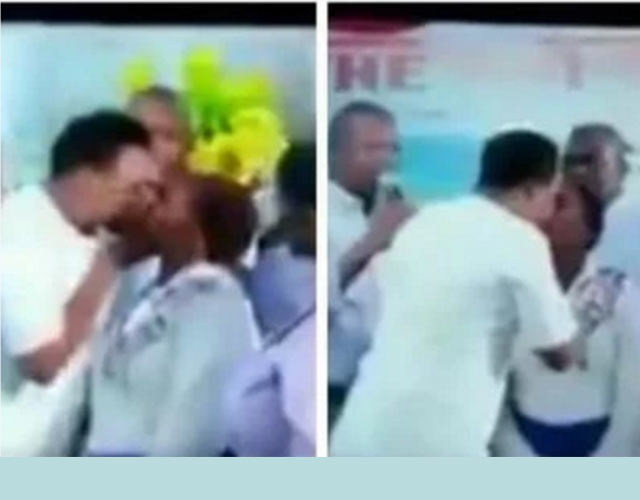 In recent times, African pastors have come up with several means of performing miracles at their various churches all over the world.
One of such miracles is the one performed by a Ghanaian pastor, Nana Poku as he was seen kissing one of his female church members during deliverance session.
According to the Twitter user Ubani Chijioke (@thandiubani) who shared this video on his handle said:
It could also be recalled that a pastor in South Africa ordered his church members to drink water from the gutter that it will heal them of all diseases and illness.
All these things are really unbelievable... It's only God that knows TRUE PASTORS these days. End time is near, accept Jesus Christ today has your Lord and personal Savior and he will never forsake you.